Case study
ASKO - NÁBYTEK: "Smartsupp chat generates inquiries worth CZK 1.1 million (€45,000) monthly."
Jan Kučera, e-commerce manager at ASKO - NÁBYTEK
50%
of queries resolved by a chatbot without the operator's help
600
new email contacts acquired by the chatbot per month
CZK 1.1
million (€45,000) per month in new orders
Goal
As the online shop grew, ASKO - NÁBYTEK started looking for new communication channels to meet all its customers' needs. 
A live chat seemed to work best for increasing inquiries and sales. First, the live chat was implemented on a few pages of the e-shop, with the intention of extending it across the whole site if it worked. The next step in the collaboration was the chatbot integration. A chatbot answered common questions and helped gather potential customer details.
The goal of combining live chat and chatbot was to increase sales and save costs, all in one solution. The chatbot was supposed to divide questions into pre-sales and post-sales ones.
Company
ASKO - NÁBYTEK has been on the market since 1991 and is one of the leading furniture retailers in Central Europe. It sells sofas, kitchen furniture, and bedroom furniture. The company runs 14 stores in the Czech Republic and 8 stores in Slovakia, with a huge selection of all-purpose quality furniture. Besides a chain of brick-and-mortar stores, the company has also been running an e-shop since 2009.
"One of the advantages of Smartsupp chat for us is that it is always visible at a glance when browsing the e-shop. Our customers know that we are there for them 24/7, and they can contact us at any time – whether they use the chatbot or the live chat."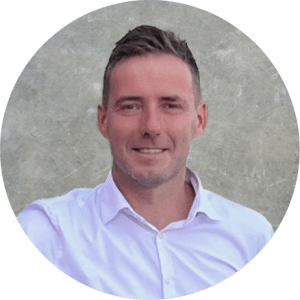 Jan Kučera, e-commerce manager at ASKO - NÁBYTEK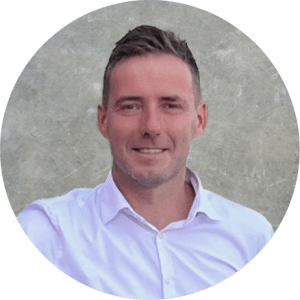 ASKO - NÁBYTEK's strategy and the key features they use
Live chat
A live chat became a new communication channel for ASKO - NÁBYTEK. Many customers make purchases after hours, in the evenings, and when using a live chat, they can reach the company at any time of the day or night.
ASKO - NÁBYTEK's buyers appreciate a personalized solution that meets their needs. The average response time of customer support via live chat is between 60 and 70 seconds. Thanks to live chat, they know they can contact the operators whenever they need to. 
After a six-month pilot run, live chat proved to be a very effective sales channel. With the help of Smartsupp web chat, ASKO - NÁBYTEK receives inquiries that generate CZK 1.1 million (€45,000) per month. 
Chatbot
In ASKO - NÁBYTEK's communication, a chatbot serves as a filter. It answers general questions and directs after-sales requests to the agents or relevant automated processes. The chatbot manages more than 1,700 chats monthly, with half of them sorted without human help. It's a time-saver for both customers and agents.
Jan Kučera, the e-commerce manager at ASKO - NÁBYTEK , points out that the chatbot's big win is expanding the email list. Every month, it collects 600 new contacts for the company's remarketing efforts.
Automatic segmentation
The company uses tags to quickly sort and classify questions, which makes the team's job smoother and improves customer care. Also, this solution equips the company with precise statistics that are easy to sort through, providing valuable insights.
Conclusion
In the test phase, customers showed a clear preference for the live chat. They liked the flexibility of reaching out beyond regular hours, so the chatbot was implemented shortly after.
The chatbot stood as the frontline communicator and efficiently dealt with half the inquiries without operator assistance. On top of that, it received an average of 600 new e-mail contacts per month. 
Thanks to the live chat's support and the chatbot's automation, the e-shop started collecting new relevant inquiries more effectively. Also, this combination increased sales and cut costs. 
Smartsupp currently increases ASKO - NÁBYTEK's turnover by CZK 1.1 million (€45,000) every month.
Jan Kučera values the collaboration for the detailed insights the collaboration provides. It includes the segmentation of customer queries and easy feedback after resolving the queries, which the company uses in everyday communication with customers.
Will you be the next online store success with Smartsupp? If you have a customer success story with us, please don't hesitate to reach out. If you are interested in measuring your results with Smartsupp and would like to receive a free Google Analytics template, please send an email to patrik@smartsupp.com.
Give it a go
Make Smartsupp part of your e-shop and grow your business.