Smartsupp: your best alternative to Drift
Collect leads, qualify them, and sync to your CRM. Starting from $19/ month.
Trusted by 100 000+ active customers worldwide


Easy yet powerful
Easy to use, powerful for lead generation
Start generating leads in minutes. With Smartsupp's intuitive drag & drop builder, you can create chatbots on the spot.
Export to all your tools
Leads – where you need them
Whether it is your CRM, email marketing system, or any other online service – with Smartsupp, you can generate leads virtually anywhere.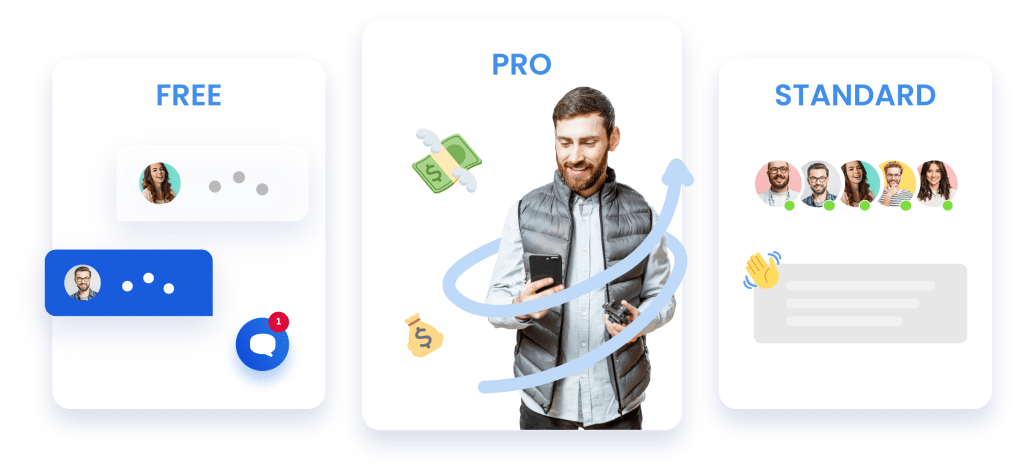 Starting at $19/month
Light on your budget
Smartsupp doesn't cost a little fortune. You can start from $19 a month – and scale as you grow. We are here to help you get more leads, not to stretch your budget.
Schedule a call
Don't take our word for it-customers say it best
Smartsupp enables me to effortlessly manage multiple customers, generate leads instantly, and avoid being tied up on the phone all day.
Live chat is great, because I can communicate with customers in real time.
Smartsupp helps us with better customer outreach and online sales, which leads to higher conversion rate.
The way this app is designed and scoped is absolutely awesome! It surpasses all competition in its efforts to satisfy every need and desire!
E-commerce is easier now with a possibility to navigate clients to the products they are looking for.
I'm excited about the online tracking of user behavior as well as statistics, automatic replies, and notifications.
We're thrilled to have found SmartSupp. It's an excellent real-time chat feature for engaging with website visitors and fulfills all our requirements.
Since the integration we have a close contact with our customers. Questions about the product or the customer journey can be clarified directly and without complications.
Easy on the wallet
All the features you need
Boost your sales performance and get more leads with Smartsupp.
Get Smartsupp for free
Locked in a contract?
Stuck with Drift? We feel you. That is why you can use Smartsupp for free – for the duration of your Drift contract.
Talk to sales
Drive more leads with Smartsupp